Thursday, August 13, 2009
Friday, February 01, 2008
2D Barcodes - QR Codes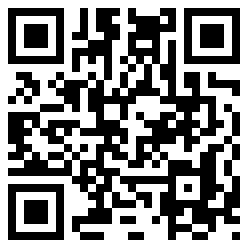 QR codes are big in Japan - you'll see them everywhere, from posters, to concert tickets and even the stamp for your passports. As a kind of 2D barcode, they are doing the thing that RFID tags were supposed to a few years ago, albeit in a rather lower tech form. Just point your QR code-enabled phone at the graphic, and you can grab a hyperlink, phone number or simple text string.
And my prediction? With the imminent Google phone, they will use this as a Trojan Horse to roll out QR codes in Europe.
Make you own:
QR Codes
Labels: Japan, Shops, Technology, Trends
Saturday, June 09, 2007
Marks & Sparks
Marks & Spencer comes to Taiwan!
I was surprised to see the advertising panels covering what used to be Armani Exchange on Zhongxiao East Rd. They are moving in between Diesel, Hilfiger and Ralph Lauren, so they are clearly targeting a premium market in clothing, though sadly I do not expect any of the sandwiches or ready meals this time round.
I am really interested to see how they do, not least because buying 'normal' clothes here is such a pain. It's all either night market rags or Louis Vuitton riches, with not a whole lot in between. Those times you just need a nice shirt, or some trousers.. forget it.
Marks & Sparks